This is a part three in a series on consciousness
Last week, I introduced the intuition that things "that are not (sufficiently) similar enough to us are not conscious." This intuition matters because, without it, there is no way to ground a restrictive theory of consciousness. Put another way, without this intuition, you would find it impossible to defend the position that anything at all is non-conscious. It is present, whether explicitly or implicitly, in every restrictive explanation someone gives for why consciousness is or isn't present somewhere.
One could argue that the intuition could be ignored by instead falling back on some other defining feature of consciousness. For example, if you believe processing information is necessary for consciousness to exist, you might instead think the phenomenology grounding this belief (consciousness simply is information processing) justifies it, and thus justifies consciousness being restricted to information processors. Ostensibly, falling back on this belief could remove the need to rely on this intuition described above. However, this falls apart when you look at the details.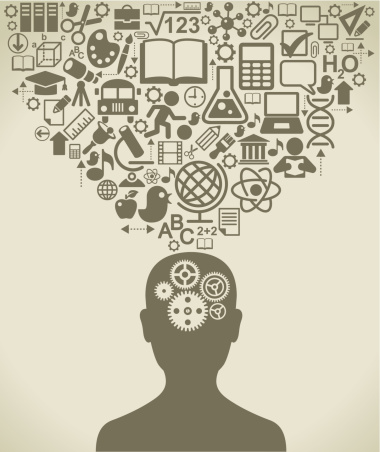 For one, there is not one definition of information processing. It could be that everything in the universe is describable as an information processor (perhaps in the way a particle or an object enacts the laws of physics in order to interact with surrounding objects). But, this ends up being an entirely non-restrictive theory.
To counter this, one might make the definition of information processing could be made more restrictive. However, for any restrictive definition of information processing, the phenomenological grounding breaks down. It is possible for me to see how my consciousness might be, in some loose sense, information being processed. But, it is very unclear phenomenologically, why any one restrictive definition of information processing is the one correct definition. Then, without phenomenology to explain the choice of any specific restrictive definition of information processing, one would have to, again, fall back on the intuition that things that aren't sufficiently similar to us humans are non-conscious (as that type of information processing would happen to occur in our brains but not everywhere).
This brings us to the question: where does this intuition come from? Why believe that anything we experience is non-conscious? I believe that it is a consequence of our current physicalist worldview. If the things in our environment move like clockwork, as physics tells us, they can be predicted without any mention of consciousness. In this case, the fact that we are conscious at all is something special that needs to be explained. This explanation ends up usually being a restrictive theory of consciousness (X in the diagram below). Because most things in the universe aren't like you, you can then use this theory to explain why these things are, in fact, non-conscious. This can be used to justify the version of physicalism you began with (the one which explains the world without reference to consciousness). This however, creates a circular chain of justification.
In next week's post, I will conclude my thoughts on consciousness by addressing some critiques and discussing why I think this topic is relevant in the first place.